A year ago, I left the Bay Area and became a fully remote product designer. I've had the opportunity to describe my job to people who are unfamiliar with product design, let alone tech. I've also talked to people who were curious about my job because they were considering a career pivot, especially in light of the pandemic.
In these conversations, I often start by recounting how I got my start in the field.
I stumbled into the term "UI/UX" after a Google search, following a series of botched corporate interviews.
I bargained with an alumna from my college to teach me UX design in exchange for free graphic design services.
My lucky break came six months into the job search, when BetterUp's then-Head of Product, Jamie, graciously opened up a product design internship for me.
It's been a gratifying journey, dotted with interesting problems and amazing people. I've been able to confirm that, for the foreseeable future, I'll be a product designer.
But over the past years, I've gotten a clearer view into how hiring works across tech companies. I see that there are norms and helpful pointers that aren't widely publicized. This can hinder folks, especially those who don't happen to have the right connections or information, from making their way in.
The product design team at BetterUp is committed to diversifying the voices and perspectives in tech. I believe that demystifying the process of becoming a product designer, especially if you aren't coming from a "typical" background, can help. With the help of my teammates on the product design team, I collected five tips that I believe to be key to launching your career in product design.
Earn the Skills
Not many schools offer classes that will teach you the skills to become a product designer. In fact, higher education or an affiliated degree is not even necessary to make your entry as a product designer.
What all of us designers have in common, though, is that at some point in our lives, we dedicated significant time and energy to develop the tactical skills and knowledge involved in UI/UX.
Technical skills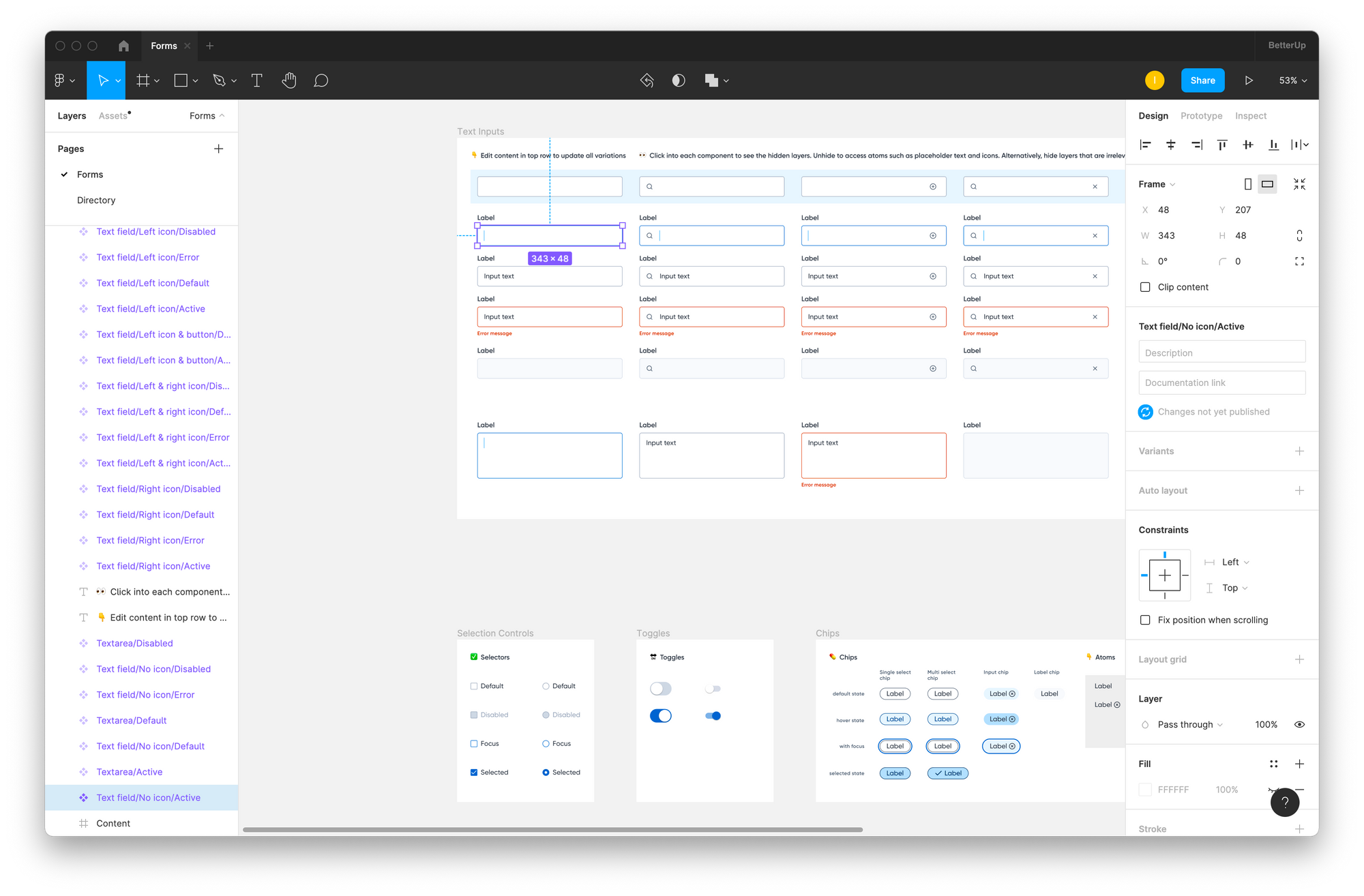 You have to learn how to use Figma, Sketch, InVision, and other design and/or prototyping tools that will allow you, as a product designer, to visualize and communicate product visions.
Process skills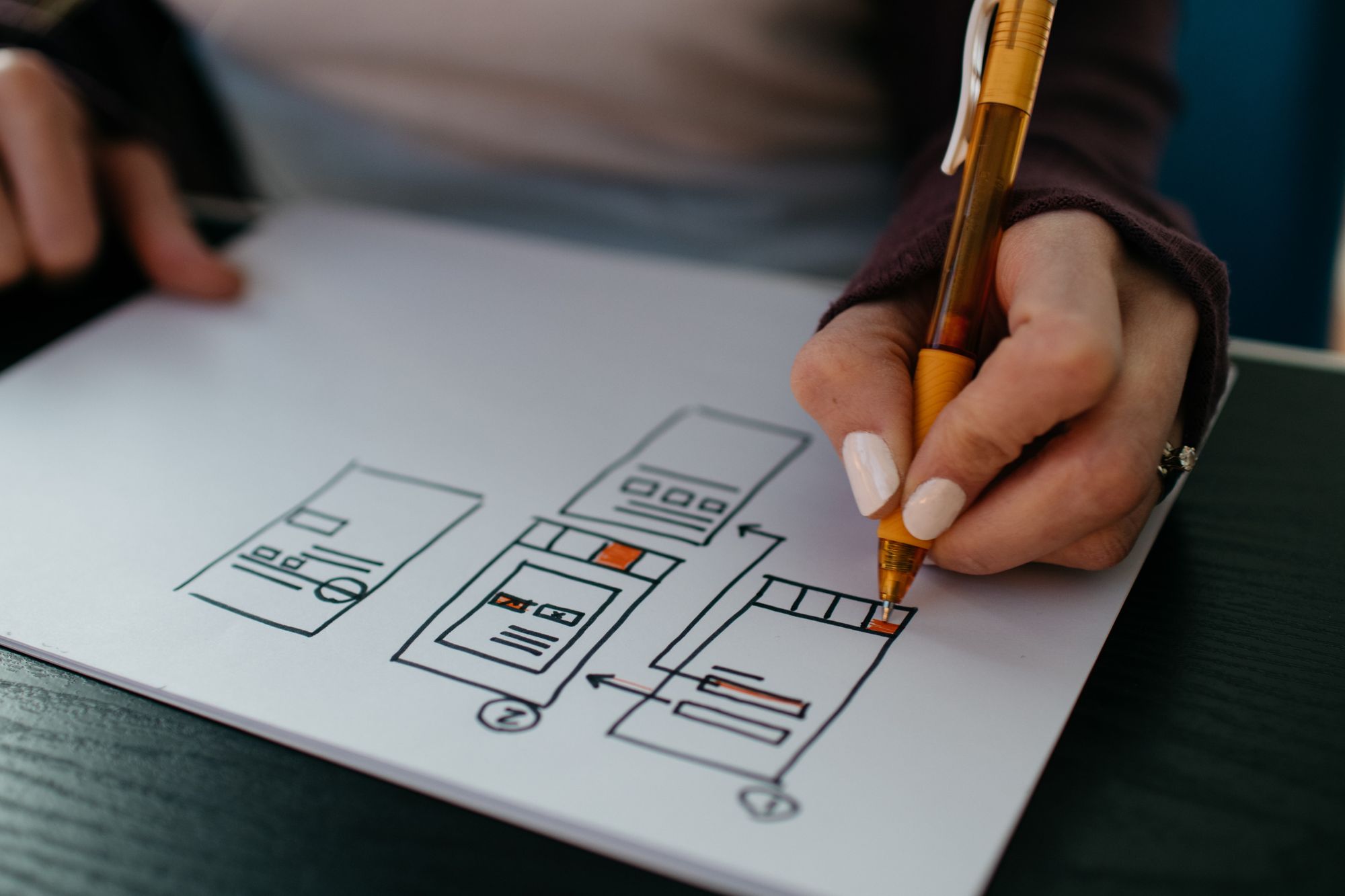 Product design is not just about knowing how to use fancy software. It's also about knowing how to apply the technical skills to the entire design process. From:
Defining a problem space to
Conducting user research to
Leading teams through brainstorms to
Sketching wireframes to
Reviewing ideas with stakeholders to
Converting wireframes to hi-fidelity prototypes to
Partnering with developers to build out the prototypes to
Following up to measure the success of the solution
Whew! As you can see, there's a lot involved.
The thing is, designs don't become products just because you mocked up something snazzy on Figma. It requires much thinking, collaboration, and willingness to go back to the drawing board if priorities, constraints, and assumptions change.
Developing these process skills will help you stay agile and make your technical skills be valuable for the whole team.
Soft skills
Let's say you've mastered the tech and the process. Does this mean you've made it? Unfortunately, no. Because it's the soft skills that differentiate a great designer from a good one.
Take my manager, Keaton. He's a superb product designer, a detailed-but-big-picture-focused craftsperson. He even dabbles in software to develop tools that'll make designers' lives easier. But what makes him shine is his uncanny ability to guide stakeholders along the design process.
He takes time to curate fully remote workshops that are inclusive and entertaining.
He can gently but firmly steer a conversation when it begins to veer from its goal.
He makes everyone feel heard, using open questions and "yes, and" statements.
These skills are probably best acquired on the job, but knowing what they are and practicing them, even in your current role, can be excellent preparation.
Take a look at this fantastic article for more ideas on the soft skills of product design.
How do I learn these skills?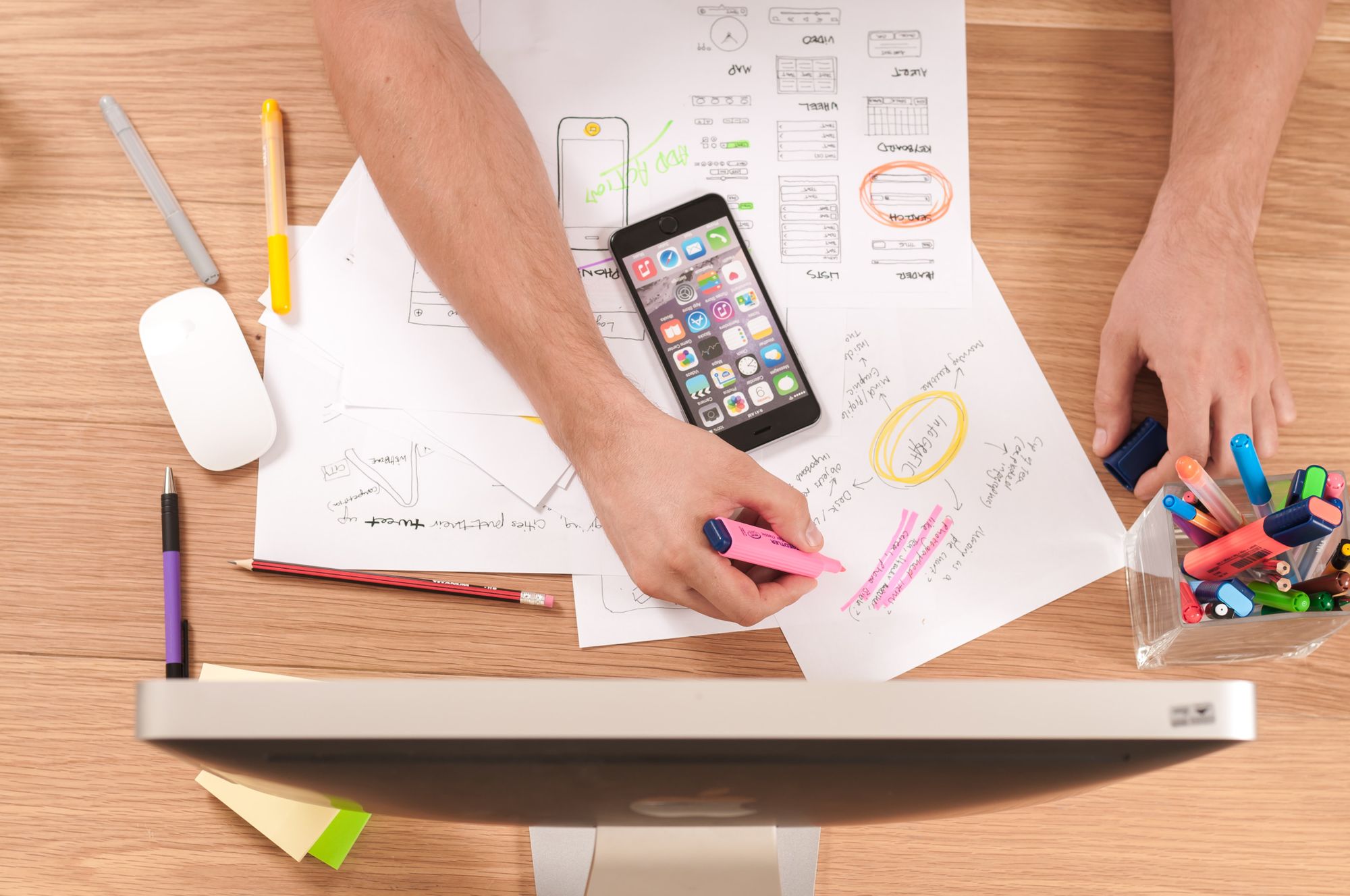 You can learn about the skills in various ways. You can read about it. You can attend a bootcamp. You can pore over articles written in established design blogs like the Nielsen Norman Group and UX Planet.
Ultimately, the best way to actually learn these skills is by applying your knowledge to concrete projects. Even without attending a bootcamp, you can still pick up mock assignments like this one by WeWork or brainstorming around a problem you're passionate about.
This project can serve as the first piece in your portfolio, which brings us to our next tip.
Set Up Your Portfolio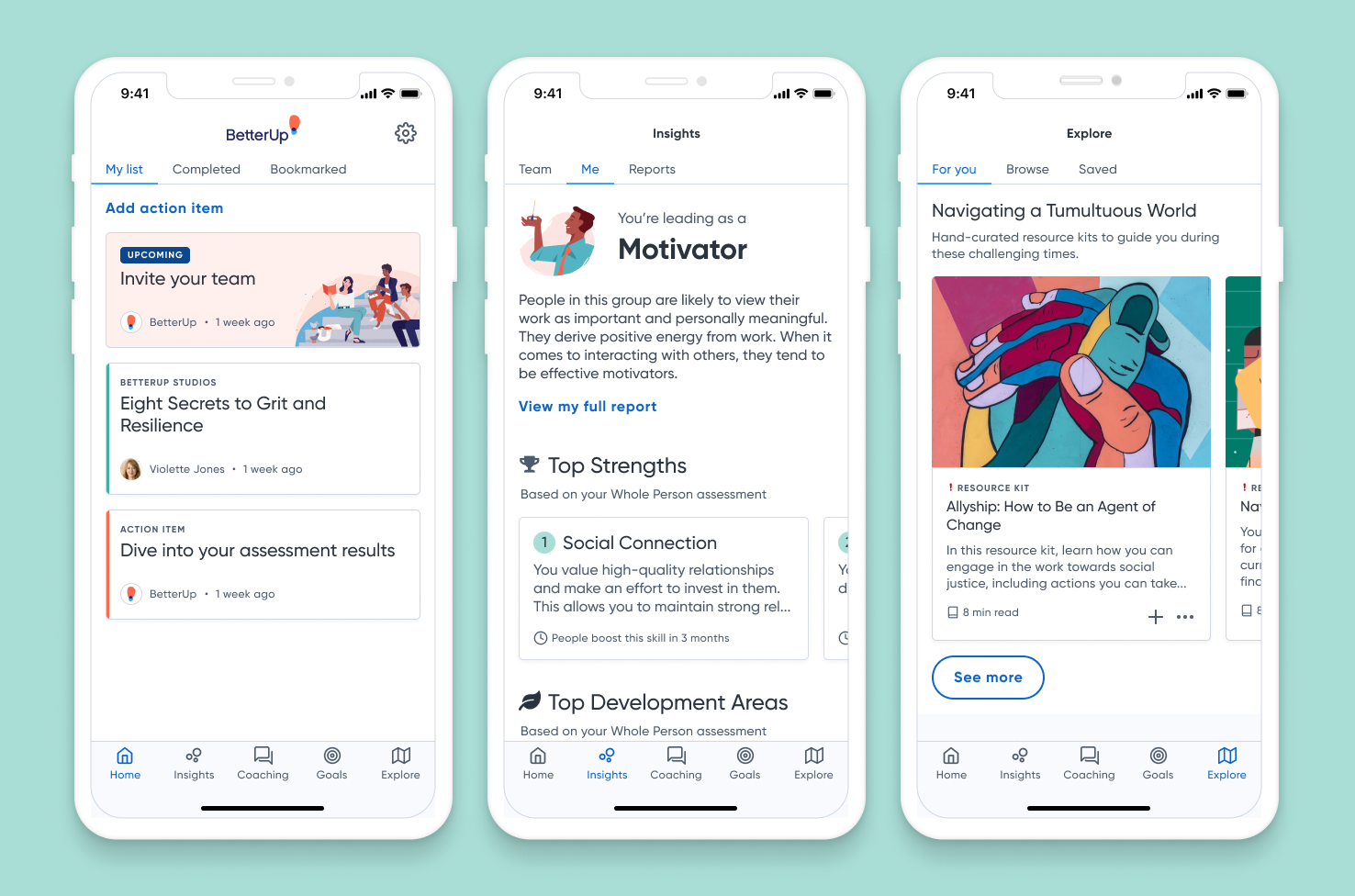 Chances are, you already know that a portfolio is, for the most part, a non-negotiable part of getting hired as a product designer. Along with your resume, it'll be the first thing that recruiters and hiring managers will look at before proceeding with your application.
Portfolio evaluation criteria differ across companies. For example, larger companies tend to hire for more specialized roles (e.g., "UI designer"). Smaller companies like BetterUp are usually looking for generalist all-stars to lead the end-to-end design process in a small project team.
What kind of product design experience are you looking for? What craft are you hoping to hone? Customize the descriptions and projects in your portfolio to fit the requirements of the position you'd like to be hired for.
At BetterUp, the product design team assesses each portfolio for these qualities.
Ability to follow a process
You guide the evaluator through the process you followed to get from the problem definition to the solution. This doesn't mean your process has to be strictly by-the-book – it simply needs to make sense.
Ability to conduct research
Research is a core part of your process. We want to know that you back up your intuition and ideas with data, and that you know how. You won't compromise the user's experience and will go out on a limb to validate their pain points, needs, and goals.
Solid UX design
Your solution is intuitive, elegant, and delightful. It feels beyond appropriate and fantastic for the needs and pains of the user.
Solid UI design
Your solution demonstrates an understanding of visual design principles—typography, layout, color choices, hierarchy, etc. You don't skimp on the details.
Uniquely you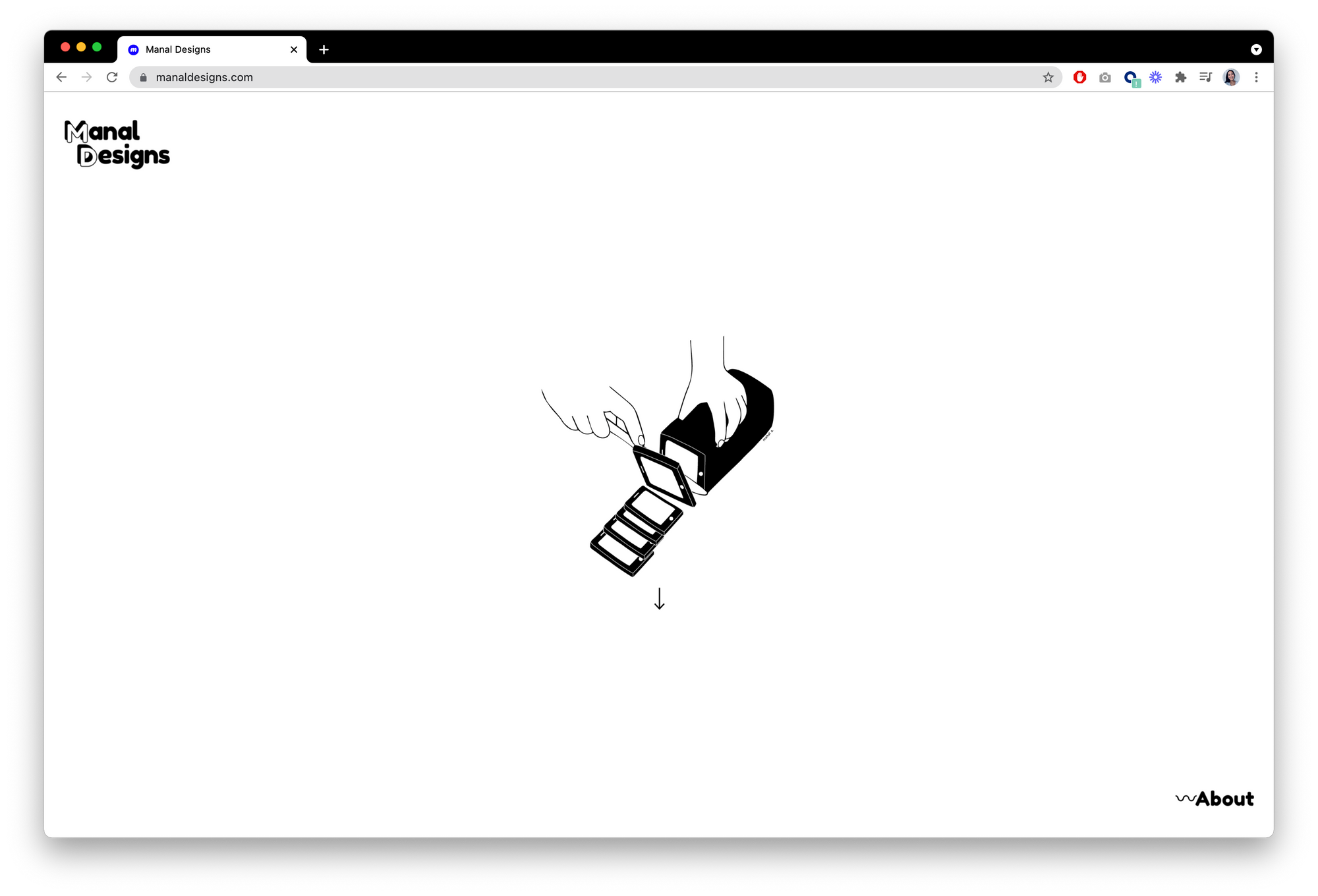 You show glimpses of your personality, passion, and vision through your portfolio. Example: Manal, one of our product design managers, has an adorable animation on her portfolio that highlights both her motion design chops and playful personality. Have fun making your portfolio look and feel uniquely you.
Tip: Take time to make the portfolio itself a great experience. Put yourself in the shoes of someone evaluating a portfolio and "solve" for their "problem" of needing to understand who you are, what you've done, and what you can offer.
Apply the Skills
Once you've gotten the hang of the skills required to become a designer and set up a portfolio demonstrating your chops as a designer, it's now time to apply them to your first real-world experience. Unfortunately, there's a catch-22: very few companies hire designers with zero product design experience.
Having some concrete projects in your portfolio will definitely help, but if you'd like to maximize your chances of a full-time offer, you can try gaining more experience by:
Freelancing
Applying for internships
Offering to working as an apprentice
In all these cases, networking will be your friend. Cold-call. Cold-email. See if a friend of a friend of a friend is willing to put in a good word for you, or at least find out if there are roles open that aren't posted on typical job listings.
Tip: Hesitant to reach out to someone? Employees in most tech companies are paid for helping you. That is, there's a bonus given to the employee who refers a candidate that becomes a hire. Plus, it feels awesome to help someone land a job. Do your acquaintance a favor and reach out.
Own Your Story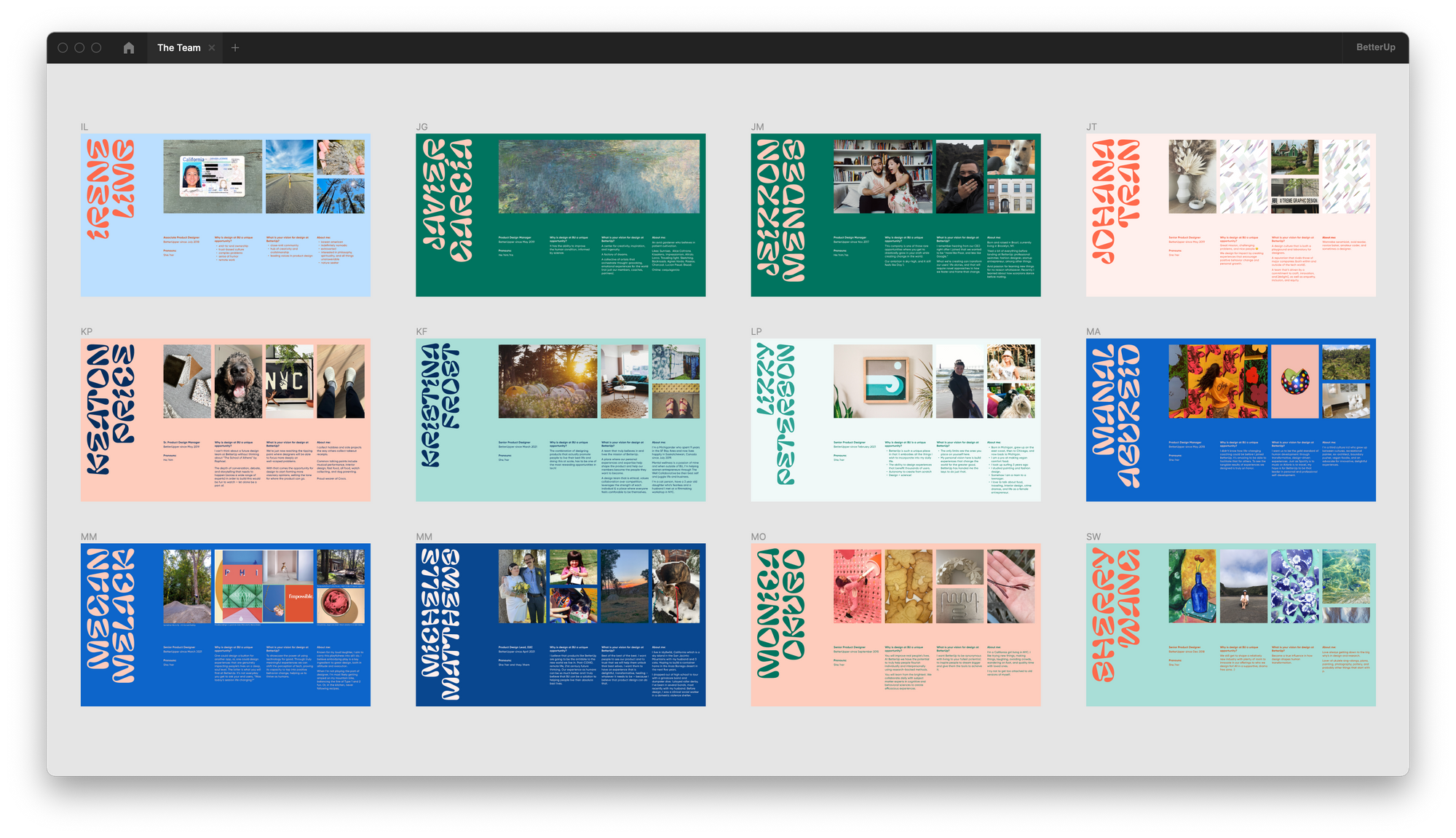 Okay. So let's say you have the skills and a portfolio set up. And let's say you've applied and landed an interview. Congratulations! It's time for you to practice owning your story.
One of the most attractive things you can offer as an interviewee is the ability to tell your story compellingly.
Who are you?
What previous experience do you have?
Why are you interested in this company?
When you've done the deep and often difficult Inner Work to investigate these questions, you're able to own your story because you can convey the answers authentically to your interviewer.
Take pride in the work you've put in to get to where you are, never discounting your previous experience or lack of design experience. At BetterUp, we believe that product designers can emerge from any background, industry, and/or education, so long as they can own their story and show evidence that they're determined to grow with us.
Tip: When applying to product design roles, cast a wide net. Even if you don't think there's perfect alignment, all of these opportunities can be used to practice telling your story and gather feedback.
Stay Resilient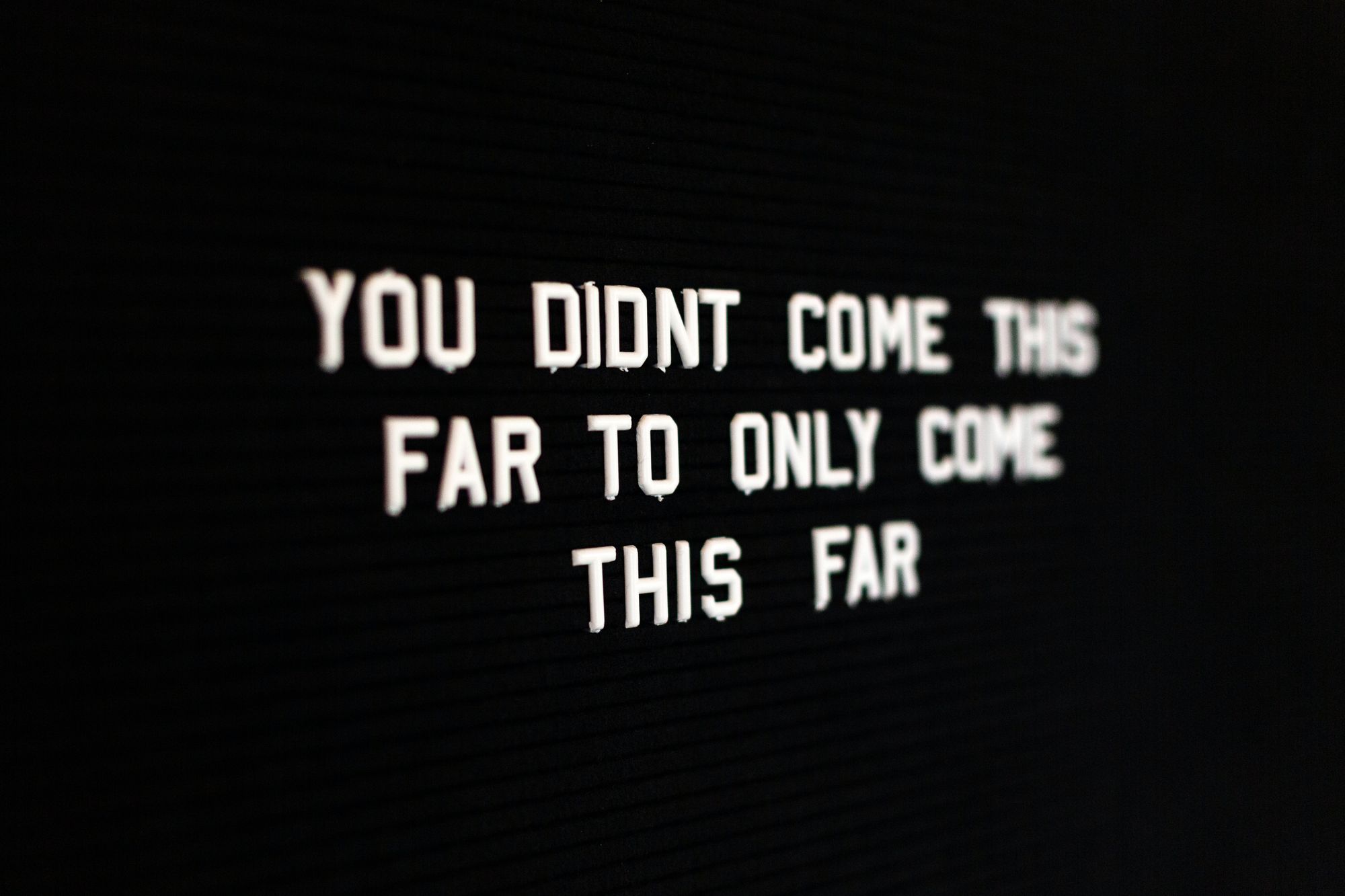 Looking for and applying to jobs, especially in a new field, can be daunting. We face a lot of "no"s and radio silences (I was rejected or ignored 50+ times before BetterUp).
In these moments, be gentle and patient with yourself. Practice self-care. Remind yourself that there's a healthy dose of luck involved in all of this; that you're not always in control.
Hard work and resilience always pays off, so best of luck, future product designer!
---
About the Author
Irene is a Product Designer at BetterUp. She is a digital nomad, most recently nestled in the pea fields of southern Idaho. When she's not designing, she's likely hiking or nibbling on a cinnamon roll.